If your website is not the top sales producer in your industry, it should be. We build high-performance websites that drive traffic for B2B and B2C clients who need sales leads or online sales. Your website should do the prospecting, whether your website reaches people to simply deliver information, or to drive sales.
The intelligence gathered through a well conceived and developed website can be used by all areas of your business including sales to grow referrals and build better customer experiences.
We help determine your:
Outcomes and Objectives:

  What are your overall near and long term goals.  How can your new website be a valuable tool to help you achieve them?

Content and Placement planning:

  Look at your existing content and rich content options and where they will be placed on your website to best assist in achieving your goals.

Mobile Content Planning:

  Realizing that over 50% of internet traffic come from mobile traffic, content planning specific to mobile screens is a vital part of the website design process.


Wireframe Plan:

A visual layout of your website pages and their interactions helps to solidify the desktop and mobile website plan for development.

Website Optimization:

Realizing that there is nothing more time and cost effective than properly optimizing while your site is in development, create a keyword plan and map out site optimization.
Development: Your website will be in development.

Post Launch Strategy Consulting:

  Clients are pretty excited when they see their website, the look and feel, and see the robust set of tools built into it.  At this stage, we consult on post launch web strategies.

Testing:

  A final testing of the website is conducted with the client for approval.

Launch:

  Oh! Happy day.  The new website is live to the world-wide web.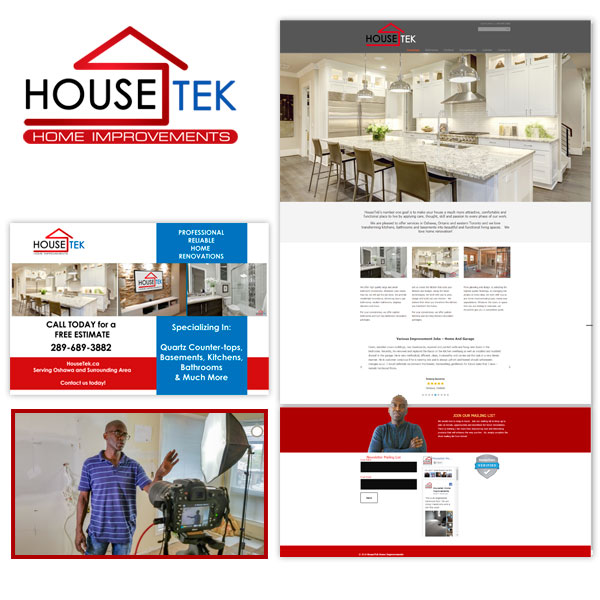 Website design and development is a major part of our service.  Our team will plan with you, develop and launch a new and compelling site design that meets your objectives, that has clean navigation and seamless calls-to-action.